Asset Publisher
Asset Publisher
Our certificates
OTL in Świebodzin boasts the certificates listed below. They are a confirmation of our competence and refer to high quality of services and products such as: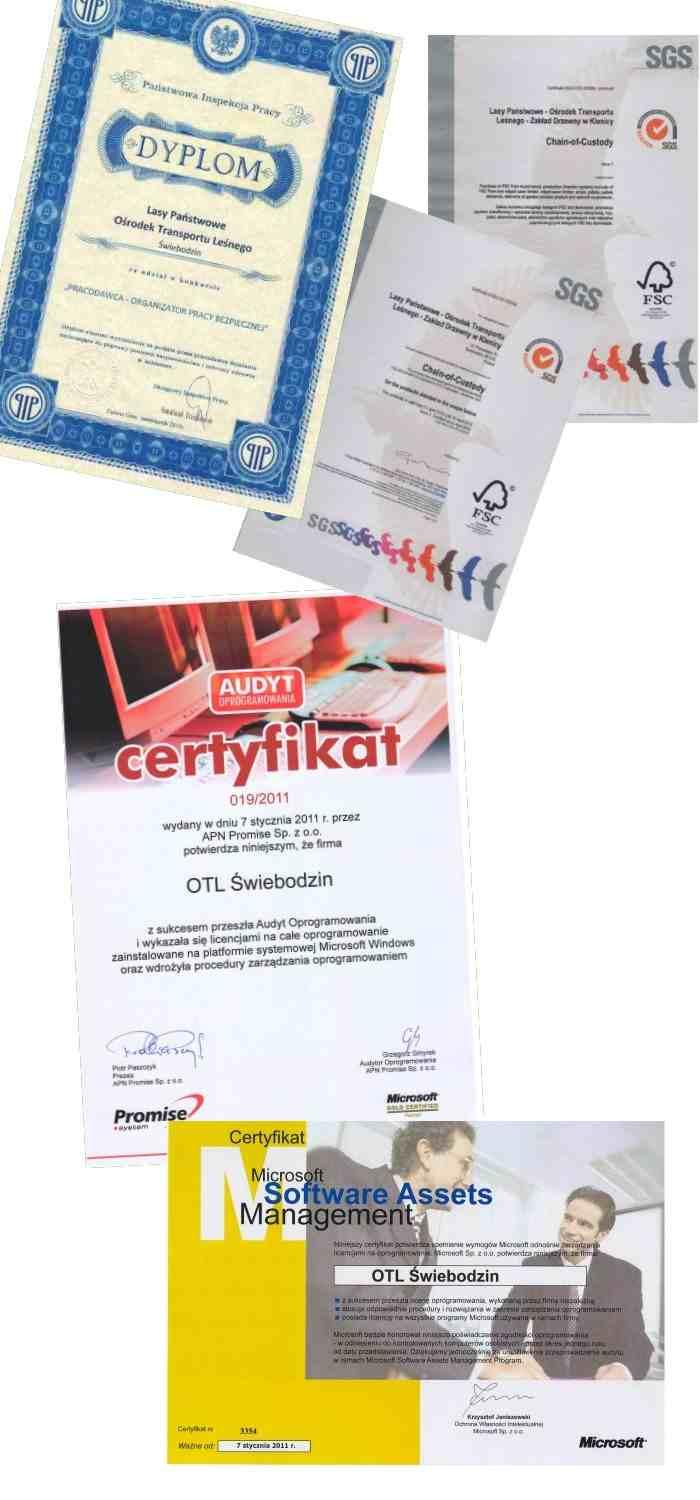 "FSC®" – is the acknowledgement that a product has been made with material coming from certified forests, according to the standards of responsible forest economy. It enables the control of material flow on every stage of production chain. The Certificate is issued by SGS Polska sp.z.o.o. (SGS Poland Ltd.). It was granted on 04.01.2013 and is valid until 11.04.2015.
"Pan Karp" – is the confirmation of quality for fish breeding in natural conditions. The certificate is issued by Fish Promotion Association.
"Legalny Urząd" certificate and "Microsoft Software Assets Management" – are the affirmation that OTL uses software coming from legal source.

Asset Publisher
Asset Publisher
Asset Publisher
Asset Publisher